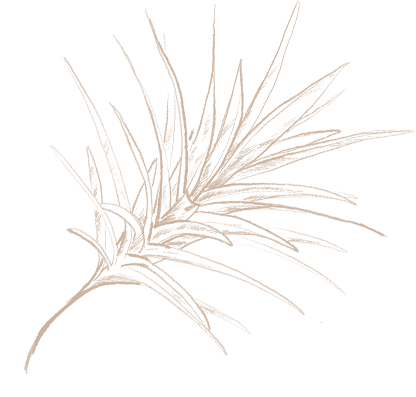 A Renowned Course
Renowned golf course architect Jay Morrish embodied the spirit of Teháma when he built the extraordinary golf course atop the hills of Carmel. The tranquility and natural beauty of the land combined with a time-honored game provides any golfer a surreal hideaway. Golfers of all levels appreciate the vistas of the Monterey Bay and the mountains surrounding the adjacent Carmel Valley. Fully integrated within the landscape, brimming with wildlife, gnarled oak trees—some of which Eastwood had moved just two dozen yards to preserve—and manicured greens, you will experience a challenging layout like no other. And, after your game spent immersed in Teháma's dramatic vistas alongside good company, there is always a reason to partake in celebration at Callahan's, the Golf Club restaurant, regardless of the scorecard.
Golf Club Features
• 18 Hole Course
• By Invitation Only
Membership not included in the purchase of a Teháma homesite
• Pro Shop
• Driving Range
14,000-square-foot driving range
• Short-Game Facility
• Private Lessons
Teháma Golf Club has on-staff PGA Class-A Golf Professionals who offer lessons
• Locker Rooms
• Shoe Service
Private membership at the 18-hole course is by invitation only and is not included in the purchase of a Teháma homesite. Revered amenities include the fully equipped Pro Shop; 14,000-square-foot driving range that overlooks the beautiful Monterey Bay; and Teháma's short-game Practice Facility which offers three separate putting greens and two chipping facilities, one of which is equipped with bunkers and allows for shots of up to 70 yards.
The Pro
Shop

of Teháma

At the Pro Shop, find the latest fashions from top-name vendors and the latest innovations in golf equipment. Teháma Golf Club currently has four on-staff PGA Class-A Golf Professionals who offer lessons using state-of-the-art video analysis to improve your game. Offering complimentary continental breakfast and fresh fruit daily, the Pro Shop's homemade potato chips and fresh baked cookies are a signature favorite at Teháma. Conveniently located next to the Pro Shop are the Locker Rooms. Inside, you will find full-size lockers and an on-staff locker room attendant. Membership includes shoe service.